Hollister
Hollister Homes for Sale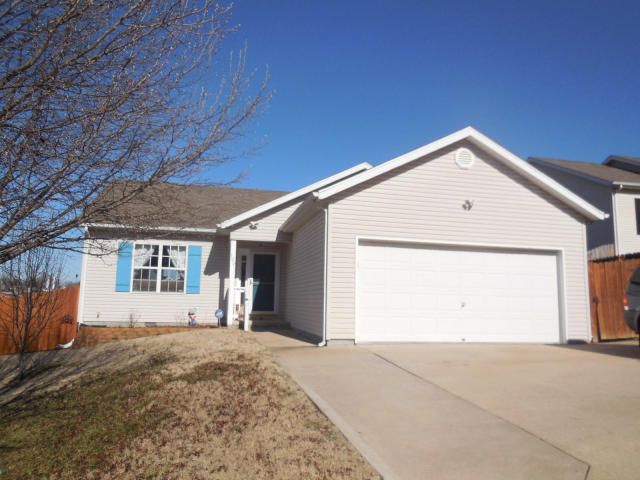 First founded in 1835 Hollister, MO is full of history. Many original buildings are still standing in downtown Hollister containing a variety of stores including a hair salon, Mexican restaurant, flea market, and the City's Chamber of Commerce. Daily the train runs through the historic train depot. During Christmas the train depot decorates with Christmas lights and performs a Santa Claus meet and greet yearly.
Hollister is the home to
College of the Ozarks
. Once known as School of the Ozarks. College of the Ozarks students work for their tution to graduate debt free. Students come from all around the world to attend the school. Students have a range of jobs from working in the kitchen, serving, or greating at the Ketter Center, attending to live stock, mowing, teaching toddlers at the child learning center, or even helping during summer camp for the local kids in the area. With all these options there is sure to be a fit to go along with the students degree. College of the Ozarks also is the home to the Ralph Foster Museum which attracts tourist any time they visit Branson, Missouri.
What about their outstanding school system.
Hollister R-V school district
serves 1,394 students in 5 schools in grades Pre-K through 12th. The student-teacher ratio is for every 14 students there is one full-time teacher. The dropout rate for grades 9-12 in 2008 was only 2%.
Table Rock Lake runs right along the side of Hollister. Table Rock Lake is the place to go fishing, boating, and camping. The State Marina located on Table Rock Lake can get you all you need with a daily boat rental, camping site, or even a fishing rod.
Mintues from Hollister is Top of the Rock with an award winning golf course and resturant over looking with some of the most beautiful views you'll ever see.
Top of the Rock
course is A Jack Nicklaus Signature Course and
Buffalo Ridge
is A Tom Fazio Designed Course. Bufflao Ridge Springs and Top of the Rock in 2014 hosted the first PGA Tour which was renamed Big Cedar Lodge Legends of Golf.
Hollister has it all!
Contact the Gerrie Moore Group @ 417-337-1509