Spring and Fall in the Ozarks
Homes for sale with a view in Branson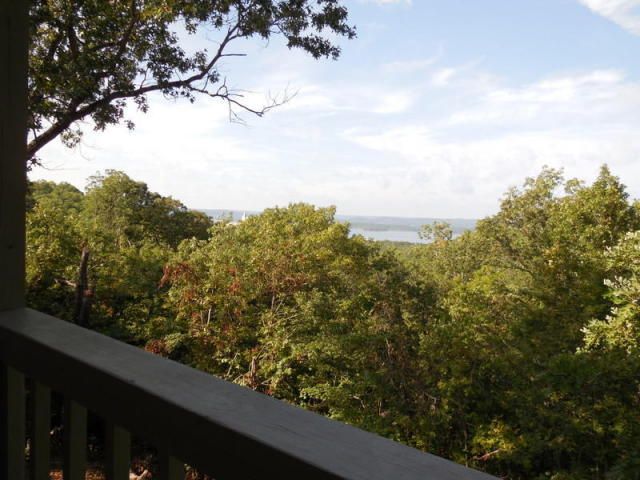 What is your dream view to wake up to? Do you dream of a forest full of trees and the sounds of multiple birds? What about waking up to a view of the majestic creatures that live in the forest just as the sun raises over the hills? What about going for a nice stroll or run as the wilderness wakes for the day?
There are multiple trails within a quick drive. Bella Vista Lake Trail is a 5 out of 5 star. It is a concrete paved trail that last 1.75 miles. This trail does contain a playground, disc gold course, and a lovely picnic area to meet with family and friends.
The
White River Valley Trail System
is an option for no matter what your skill level is. They have trails that range from 3.5 miles down to .70 miles. Each of the trails are suitable for hiking and biking. The trails wind in and out of Natural and Wild Areas. Natural areas being examples of original natural environments. The Missouri Conservation help to protect this area for scientific, educational, and historical lessons. Wild Areas would be described as large areas of land placed to the side for hiking and backpacking.
My personal favorite time to visit the trails are during the Spring and Fall. During the Spring as you walk along the trails you get to experience the multi-colored flowers and vegetation sprouting and blooming. The smells that you encounter take you back to days of being a child roaming and playing in the yard with your family. Seeing all the baby animals learning to walk or fly for the first time, watching the bees swarm from flower to flower collecting pollen, and to watch as the clouds glide right on by. Let's not forget the perfect temperatures where it's not to hot and not to cold.
During the Fall the leaves begin change from green to orange, to yellow, and even red. They drop to the ground oh so gracefully to be piled up and jumped in as most kids do. This time of year it begins to chill off just the slightest where wearing a light jacket is needed during the early morning brisk walks, but not all day. During this time of year you may even be able see a squrieal collecting nuts for their winter hibernation.